The Best Ski Holidays in France for 2022
Posted by: Brandon Fryer 8 months, 3 weeks ago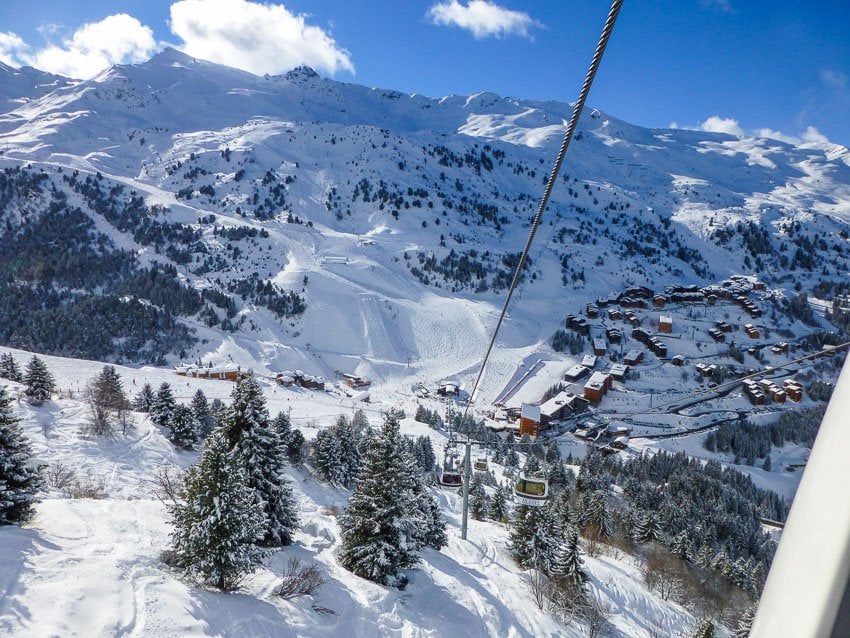 France has long been considered one of Europe's top skiing destinations with over 1 million Brits journeying into the French Alps every winter. The French ski resorts come in all shapes and sizes, with everything from traditional mountain villages to purpose-built ski resorts available. We've rounded up our top 5 French resorts for your 2022 ski holiday.
Val Thorens
If you're looking for guaranteed snow all winter long, look no further than Val Thorens for your upcoming ski holiday. Val Thorens is the highest ski resort in both France and Europe as a whole, giving you access to 600 kilometres of piste in the region. A lift pass will give you access to other resorts such as Courchevel, Meribel, and Les Menuires. It's the perfect resort for all the family, with their range of runs suitable for both newbie skiers and seasoned pros.
The equally modern yet functional resort is situated near an abundance of stunning accommodation options and range of local amenities. When you're off-piste, there are numerous wellness areas such as saunas, pools, and steam rooms. The fun doesn't stop there as Val Thorens is also home to a lively nightlife thanks to the many restaurants and bars in the area.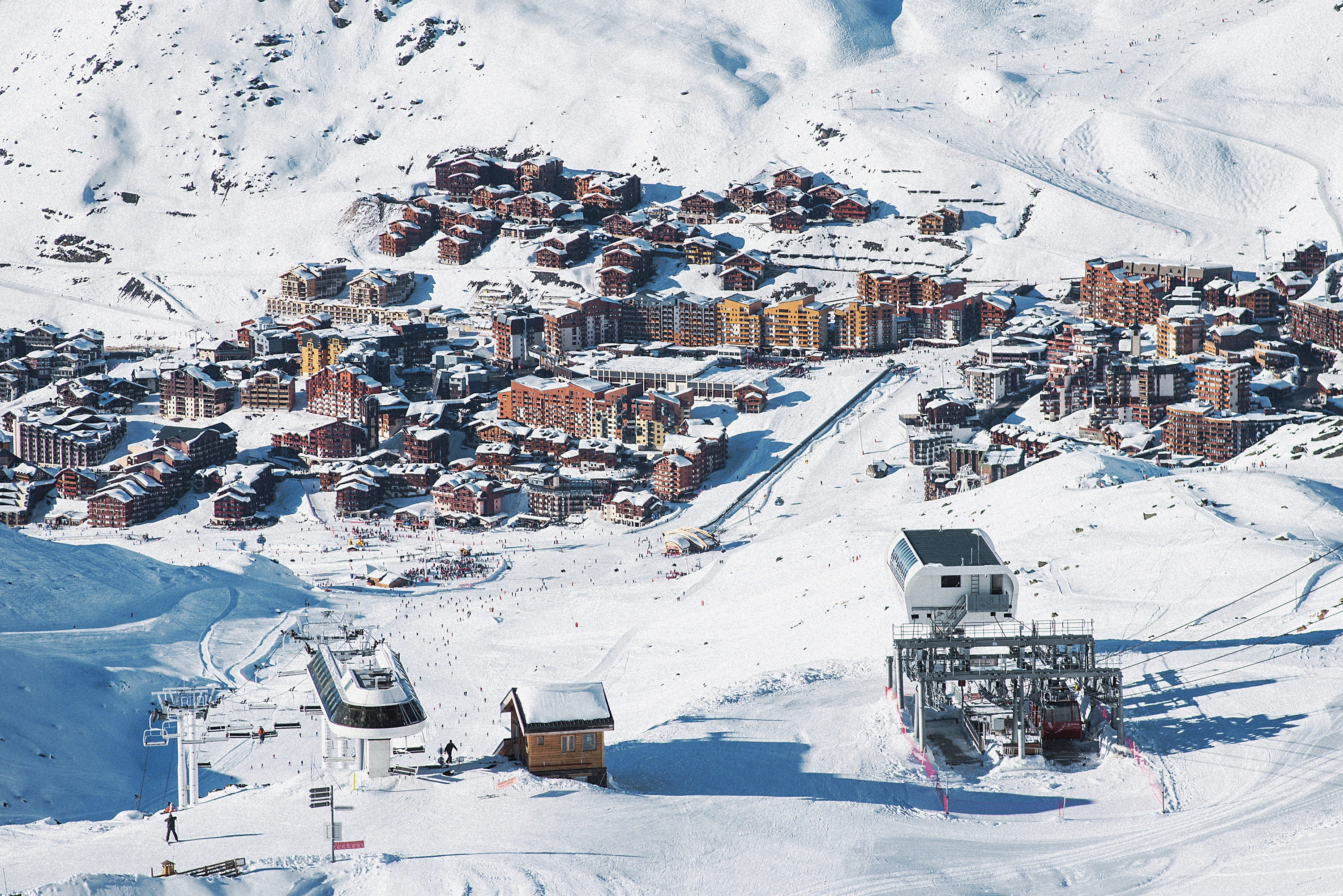 La Plagne
Forming part of France's famous Paradiski area, La Plagne is one of the top skiing destinations in Europe with more than 425 kilometres of piste. This impressive resort was established back in 1961 and features 11 villages, each of which is its own ski centre complete with bars, restaurants, and shops. This range provides something for everyone, and the variety of slopes on offer are accessible to skiers at every level. There is an impressive 123 beginner, 65 intermediate and 37 advanced pistes! 
For those keen to add some extra excitement to their ski adventure, be sure to take advantage of the 'taxi bobsled' with a professional diver, as the resort also includes a bobsleigh and luge which were originally built for the Albertville Winter Olympics.
Tignes/Val d'Isère
Located in the Espace Killy region of the French Alps, Tignes is the second highest ski resort in France and sits alongside Val d'Isère. Between them they make up an impressive area of 300 kilometres of on-piste runs, covering two snow parks and glaciers. It's open from November and all the way through to April the following year, with snow guaranteed for this entire period thanks to its 2100 metre height. It's another resort that's suitable for all levels, with 61 beginners, 46 intermediate, and 25 advanced pistes.
One of the main things drawing people to Val d'Isère is the beauty of the traditional village and easy accessibility to and from Tignes with an Espace Killy life pass.
Les Arcs
Another of France's top skiing locations, Les Arcs, attracts visitors from all over the world with its thrilling slopes and thriving ski scene that has some of the most incredible views of any resort. Les Arcs is made up of five smaller villages that are situated in the Savoie region, each homing their own ski centre. It's also linked to La Plagne via an impressive double-decker cable car known to locals as the Vanoise Express.
This resort has guaranteed snow during the winter months and is suitable for skiers of all abilities. Known for its highly rated lessons that cover everything from beginners skiing to Olympic speed skating, this resort is perfect for all age groups and families to enjoy and get the most out of.
La Rosiere
Our final pick for the best ski holidays in France is La Rosiere, the perfect choice for those who prefer a more traditional French alpine village. La Rosiere sits on an 1850-metre-high plateau, offering fantastic views and great snow conditions alongside their range of slopes suitable for all skier abilities. Located in the heart of the French Alps and on the French-Italian border, the resort is linked with Italy's La Thuile and together form the Espace San Bernardo skiing area, offering 150 kilometres of pistes.
La Rosiere is an extremely popular resort thanks to its excellent range of beginner and intermediate slopes, with a high-quality ski school and childcare services on offer.
iSki have an amazing selection of French ski package holidays for 2022 on offer! Please call our experts today on 0203 8236113 to discover which of these French resorts is the best for you.
Share on Facebook