Top 5 Ski Resorts in Italy
Posted by: Brandon Fryer 6 months, 2 weeks ago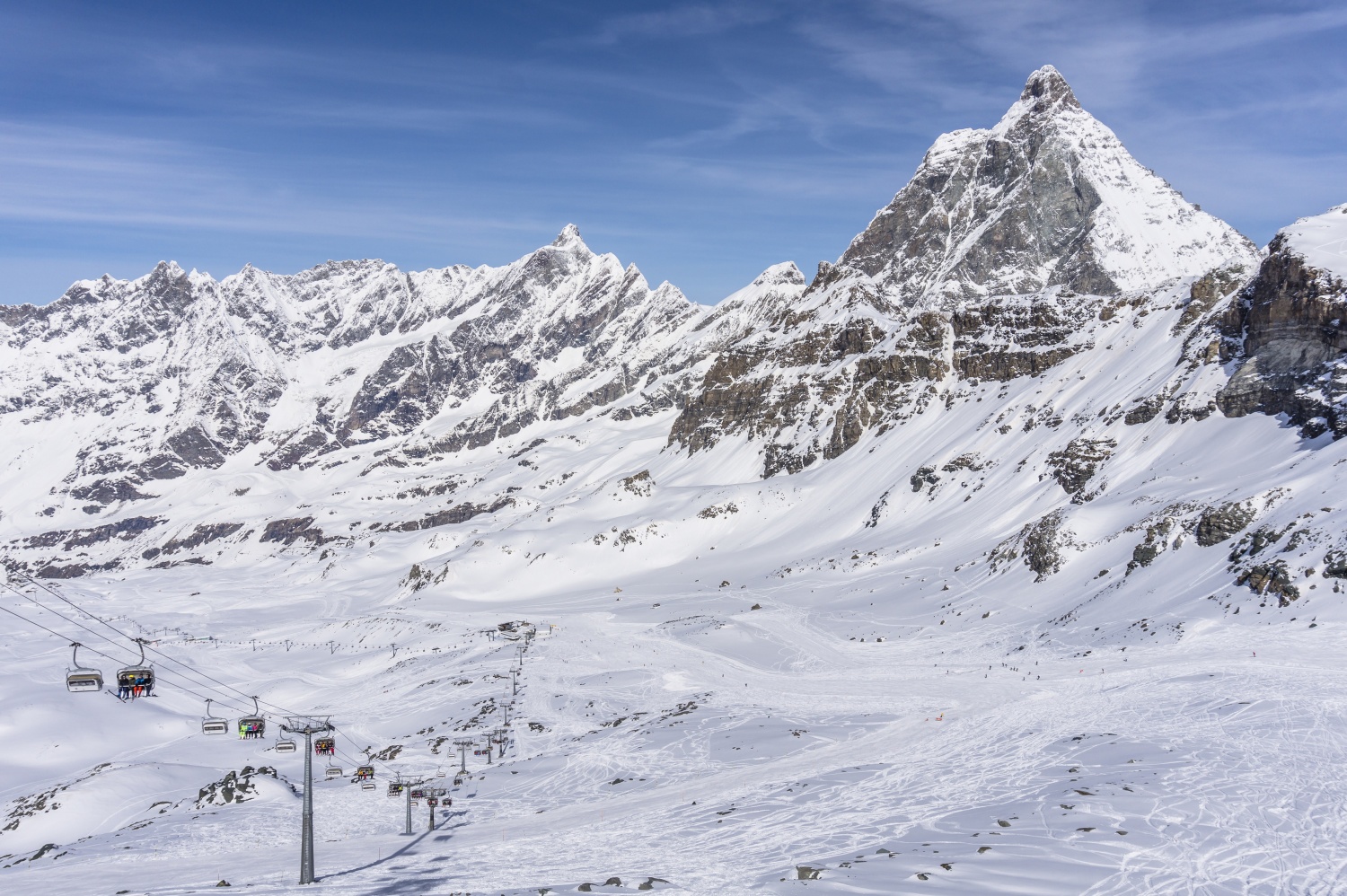 Italy is home to some of the most incredible ski resorts in the world, with fantastic skiing opportunities and postcard worthy Alpine villages to enjoy. Here are our top 5 ski resorts in Italy.
Cervinia 
Holidays in Cervinia, one of Italy's highest ski resorts, are very popular with British skiers. At 2050 metres, Cervinia has a great early and late season snow record, making it a brilliant choice for ski breaks around Christmas and New Year's, as well as the Easter holidays. Purchasing the full area international pass gives you access to 350km of piste between both Cervinia and Switzerland's Zermatt, which is situated just over the border.
Alongside the beautiful scenery Cervinia has to offer, the resort sits in the shadow of the majestic Matterhorn Peak. Better yet, there is a fantastic selection of ski holiday accommodation and après. The Chalet Hotel Dragon and Club Med Cervinia Resort are very popular choices, with bars such as the Yeti Bar, Dragon Pub and Pub Grivola being among the best in the area.
The skiing in Cervinia offers a variety of runs from beginner all the way through to advanced, although the majority of the skiing is suited to intermediate and upper-intermediate skiers. There are 33 blue runs, 77 red runs and 28 black runs, with the longest run in the area being 22km long!
Selva
Selva is part of the enormous Sella Ronda ski circuit and is often thought of as a hidden gem for those in the UK who know about it. The high-altitude area has guaranteed snow and glacier access on the Marmalada Glacier, with 360 degrees of stunning views to absorb. The town and resort in Selva are home to an incredible character and charm from the traditional Italian and Austrian architecture.
The ski region has almost 1200km of piste to be explored, with the circuit formed from 4 different valleys. The resort is perfect for beginners, intermediate levels, and advanced skiers alike. With nursery slopes and ski lessons for those just starting out, as well as an endless supply of intermediate red and blue runs, the resort can cater for all levels. The après ski scene in Selva is also lively, but there is not a huge nightlife. There is a unique night-time skiing experience available 3 nights a week, made possible by huge flood lights.
Sauze d'Oulx
A skiing holiday in Sauze d'Oulx offers a huge amount of skiing in a stunning high-altitude region with great après. The ski region, known as the Milky Way, covers a total 400km of piste that can be skied on. It was used for many of the 2006 Turin Winter Olympic events and therefore saw significant investment in the infrastructure and lift systems. This means that most lifts are modern and high speed, so the runs have fantastic access. 
The town of Sauze d'Oulx has a reputation as a party town, and it does not disappoint if this is for you. Having said that, the resort has developed over the years and maintained its original character and charm, so those not looking to party will be able to easily avoid this and enjoy a relaxing holiday.
One of the favourite venues for British tourists is the Max Bar, popular for its satellite TV and live football coverage. For a more cultured experience, head to the Gran Trun wine bar, or to Moncrons for the best cocktails. There are numerous other activities on offer in the region too, such as the cinema, ice skating, snowshoeing, spa activities, torchlight descent and snowmobiling.
Arabba
Arabba will appeal to anyone that enjoys skiing while surrounded by beautiful scenery and prefers to stay in a resort with a traditional feel and atmosphere. Situated in the Italian Dolomites, Arabba has access to both the entire Dolomiti Superski and the world-famous Sella Ronda ski circuit. Better still, Arabba is right next door to the Marmolada Glacier which is the highest skiable mountain within the Dolomites and guarantees skiing all season long. Although there are some fantastic options for beginner skiing, the resort is best suited to intermediates and advanced skiers, given the access to all the linked ski resorts.
Most of the accommodation available is hotel based, with less chalet and hostel options. Despite being a small village with a traditional atmosphere, there is still plenty of bars and cafes to enjoy. Some of the most popular include Heidi, a local wine bar, and the Birreria Music Pub La Stube.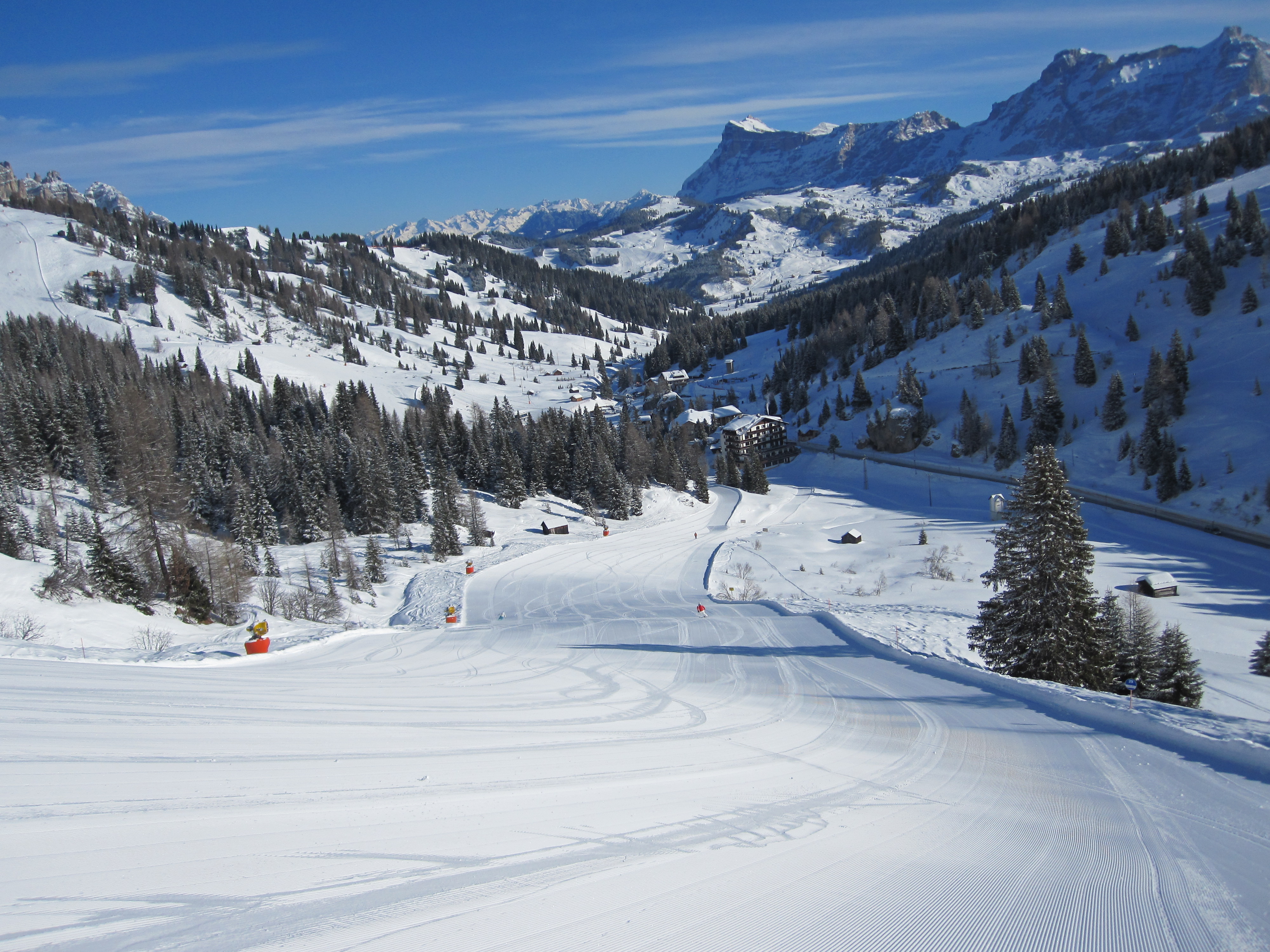 Passo Tonale 
Passo Tonale is a purpose-built ski resort sitting at 1900 metres, making it one of the highest ski resorts in Italy. With over 100km of piste, it is ideal for both beginners and intermediates. The area is also broken up into different sections, which really helps to give the feel of travelling around a big ski region and stopping in different places.
There are plenty of bars in Passo Tonale but the après ski scene is not as lively as other resorts in Europe. If you want a heavy week partying, then Passo Tonale may not be the best option for you. However, if you want a relaxing week in a resort that has fantastic skiing opportunities and a traditional charm, Passo Tonale is perfect. The Paradiso Hotel has a nice bar which is often busy, as is bar Heaven, which offers a great happy hour drinks promotion.
iSki have a fantastic selection of ski package holidays in Italy on offer. Call our experts today on 0203 8236113 to find the one best suited to you!
Share on Facebook