Where To Stay In La Plagne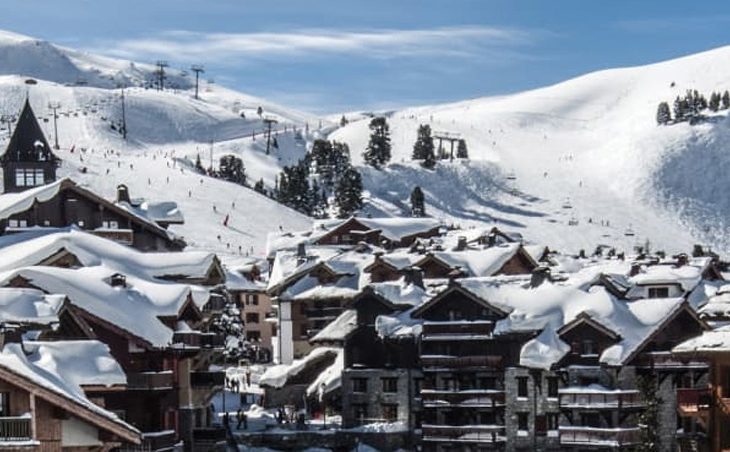 So, you've decided to make that trip - to visit the beautiful location of La Plagne on your next holiday ski trip. And if you haven't decided yet, there's absolutely no reason why you should pass up an opportunity to enjoy this perfect vacation destination. One of the great things about choosing La Plagne is the fact that the location offers more than one town, with varying options in hotels, chattels, and apartments to select from. One thing you can be sure of is that each option will meet all your holiday fancies. 
Accommodation is one of the biggest concerns when making travel plans, whether long-term or short-term. It is one of the most significant expenses to consider, and you want to be sure that you've checked all the necessary accommodation boxes before you set off for your trip. 
So, if you are wondering where to stay in La Plagne, we've got you covered with this post. Whether you're thinking about apartments La Plagne, hotels La Plagne, chalets La Plagne, this article will give you the info you need to make your stay a memorable one.
Options For Hotels La Plagne
Balcons De Belle Plagne
Balcons de Belle Plagne rests at an altitude of 2050m and is built in a savoy-like style. Whether you're travelling alone or with family, the hotel offers accommodation options to suit any need. You will enjoy a panoramic view of the slopes while treating yourself to a top-level spa, including wellness areas and pools. The hotel restaurant offers delicious meals, while the hotel location gives you direct access to the slopes and a ski shop.
Hotel Araucaria
Hotel Araucaria offers everything you will possibly need in a perfect La Plagne accommodation. Enjoy the full benefits of a cosy and warm indoor space with sun, steam bath, and hot bath services available after a good day in the cold. You can also go for a swim in the hotel's indoor pool or hang out with your friends in the bar. And if you want to snuggle it out in your room, you'll have excellent wi-fi services and satellite cable to keep you company in your en suite room. The hotel also offers easy access to the best ski spots as well as in the town centre. 
Options For Apartments In La Plagne 
Residence La Licorne
Residence La Licorne apartments are excellent if you're looking for the best apartment-style accommodations in La Plagne. They are ideally located just off the slopes in Belle Plagne. That means they offer a great view of the slopes while nestling in the most central part of the village. Residence La Licorne also provides approximately 200 meters walk from restaurants, shops, the village centre and the ski school, meaning you have nothing to worry about when accessing the most critical locations. Plus, all the apartments come with everything you'll need for long or short-term stays.
Le Cervin Apartments
Le Cervin Apartments come in a traditional chalet-style design, with spacious balconies opening up to incredible views of the slopes. Its location gives it proximity to all the local bars, restaurants, etc. You'll also have nothing to worry about if you're a ski lover, as you can access ski lifts effortlessly. Le Cervin Apartments have everything you will need for a comfortable stay. Plus, the apartments are spacious enough for both single travellers and large travel parties. 
Options For Chalets In La Plagne 
Chalet Crocus Blanc 
Chalet Crocus Blanc offers an ideal location for ski accessibility. This chalet apartment is spacious and self-catered, offering a perfect blend of modern functionality with traditional alpine comforts. The site provides breathtaking views to any resident while giving you a spacious living area for you and your travel party. All your essential amenities are fully covered. Plus, every bedroom already comes with twin beds that you can turn into a king-size bed. 
You can also benefit from child care services if you have kids with you, freeing you to enjoy the ultimate skiing experience. However, Chalet Crocus Blanc is only available for complete property booking, as booking individual rooms isn't available. 
Chalet Hellebore
Chalet Hellebore also self-catered Savoyard-style accommodation with a modern twist. You can enjoy spacious and contemporary living areas, with balconies that open to beautiful views. The bedrooms are also huge, and each comes with a shower room en suite. There is also the added luxury of a private sauna, giving you an extra touch of relaxation, especially after a great time skiing or enjoying the sights and sounds of the area. Plus, you will also have your ski locker, which comes with boot warmers.
Share on Facebook